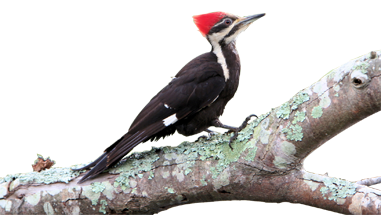 Posted on June 04, 2017 / by
admin
/
There are over 2000 species of woodpeckers, ranging from 7 to 15 inches in length, and usually with brightly contrasting coloration. Most males have some red on the head and many species have black and white marks. Woodpeckers have short legs with two sharp-clawed, backward-pointed toes and stiff tail feathers, which serve as a supportive prop. They primarily feed on tree-living or wood-boring insects using their strong beak and long tongue to dislodge food. Some members of the Woodpecker family (Flickers) feed on insects off the ground, while others prefer native berries, fruit and nuts.
HABITAT
Their typical habitats are open woods, cultivated land and urban areas.
DIET
Woodpecker feed on insects, larvae, slugs, snails, earthworms and centipedes. They bustle along the ground, probing and opening their beaks in the ground until they find invertebrates. They also feed on berries and seeds.