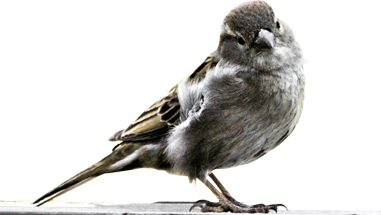 Posted on June 04, 2017 / by
admin
/
House sparrows have a wingspan of 6 inches. They have a body length of 5-6 inches. Male house sparrows have streaked brown plumage with pale cheeks, a grey crown and black bib. The females are paler and without the patterned head.
HABITAT
They are typically found near human habituation, including city centers, parks, gardens, farms and fields.
DIET
House sparrows feed mainly on seeds, but will also eat other vegetable matter and insects.