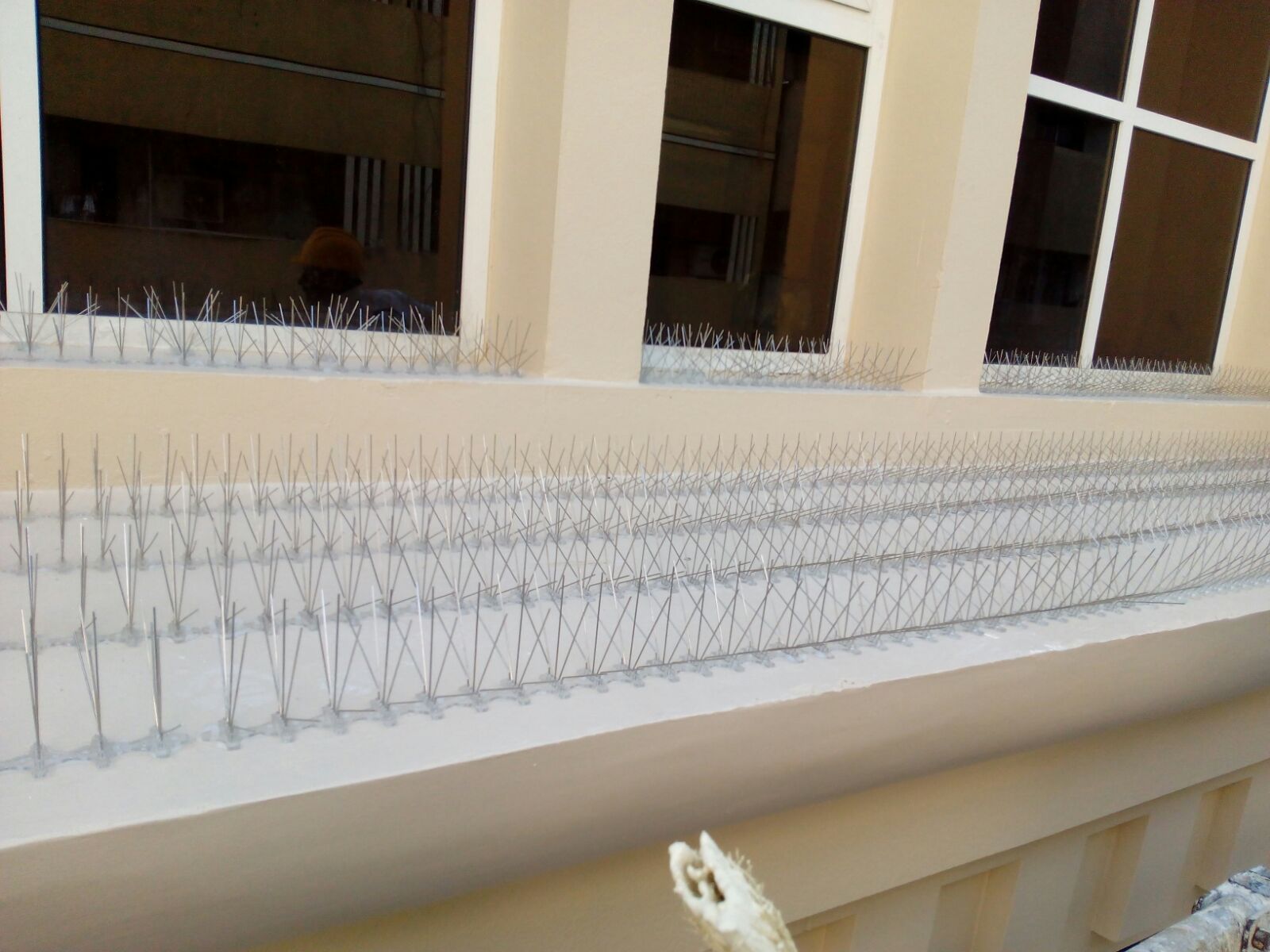 Posted on June 17, 2017 / by
admin
/
Installing spikes along building ledges is a common method for preventing birds from roosting in certain areas. There are a variety of different options available and include: porcupine wire, sharp metal spikes or anything that resembles a bed of nails.
This does have its limitations if the aesthetics of the building are important. The spikes may be visible but depending on the design of the structure, thanks to  the spikes can still be utilized in hidden areas as well as adjusting the color of the spike so that it looks almost invisible to create a deterrent.
To maximize their effectiveness, technicians will suggest that the spikes are evaluated every six months and any debris that has accumulated be removed. Droppings, feathers and nest materials can build up in between the spikes allowing the birds to continue to roost in the location.
If there are multiple ledges on a building, it is recommended spikes be placed on as many as possible to prevent the birds from simply moving to another ledge.
Our spikes are suitable for the atmosphere of the Gulf region as they're treated with UV treatment so that they can resist the effect of the big amount of sunlight exposure they receive.
When determining whether or not spikes are going to be the most effective choice for your property, an  will evaluate the area and observe how many trees are near the location.
Falling leaves have the ability to block the spikes making them less successful in preventing birds from roosting.