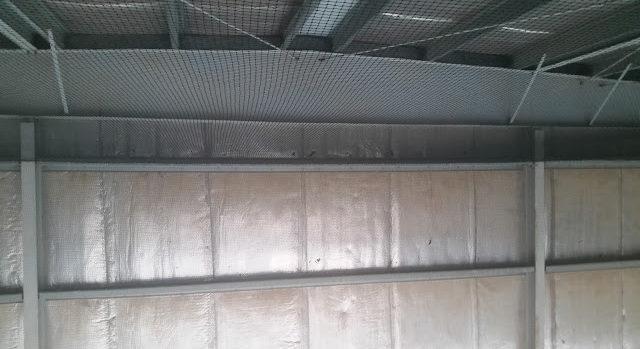 Bird net HDPE knotted Net is heavy duty polyethylene bird netting used to human humanely block birds from entering unwanted areas.
Bird Net HDPE is the most efficient and effective method for excluding birds and is effective for all bird species. The netting creates a physical barrier to prevent birds from landing or nesting.
are used to cover semi-enclosed and large open spaces to stop the entry of birds. Bird netting is an effective way to protect your house or any other valuable products from the damage caused by birds and their nesting and roosting.
SPECIFICATIONS
Meets ISO 1806 & 9001 Protocol Mesh Test.
3/4″ bird net is effective for all birds!
V. Stabilized – Rot Proof – Water Proof!
Flame Resistant – 250 Degree Melt Point!
"Sub-Zero" Stable…Non-Conductive!
3/4″ bird net is effective for all birds!
Virtually invisible
Where To Use Bird Nets
Bird nets can be used in Airport Hangers warehouses, stadiums, gardens, bridges, underpasses, swimming pools, roof tops, A.C units, Automobile Shops, Factories, architectural details, residential areas and many other places to stop bird roosting and nesting. These stop birds from invading personal as well as professional spaces.
AL RAFE Bird Control has completed many of Bird / Pigeon control projects in the UAE & Middle East.